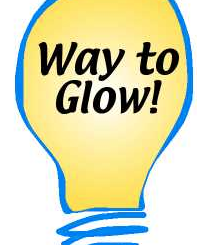 A fun (and free!) light bulb graphic for you to print, trim and hand out as you see fit.

We have had numerous requests here at Teachnet.Com for a library of downloadable, printable certificates and awards. As we work towards creating such a library of PDF files and blacklines for you to use, we now make our first contribution to the library online. Read on for information on how to request your own certificate.

Thanks to Teachnet Contributor, Boni Fulgham, for the following award ideas. Use these to "fill in the blank" for basic certificates, like a Certificate of Appreciation.